Alumni Vignettes
David Wei
PhD in CS, 2007
Director of Engineering at Facebook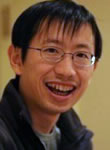 Xiaoliang "David" Wei is the Director of Engineering at Facebook, where he works on front-end performance. He focuses on user latency measurement, end user latency optimization, and best practices for maintaining long-term web performance. David and his colleagues have more than doubled Facebook pages' loading speed in the past two years. Prior to Facebook, David worked on network simulation, TCP enhancement, QoS, and peer-to-peer file sharing systems at Google and two startups. David received a PhD in computer science from Caltech, where he co-invented FastTCP, a new Internet congestion control algorithm that led to the startup FastSoft Inc.
"I really enjoyed the small community at Caltech, which means very close professor-student relationship and a friend hop-count <= 2 on campus (almost every two Techers share at least a common friend). Most of these relationships last beyond the campus life and become life-long benefits. Three years after my graduations, my professor and I still sync up from time to time, and whichever companies I go to, I can easily connect with people from Caltech."
Katherine Breeden
BS in CS, 2008
Graduate student at Stanford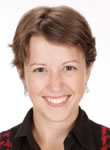 While an undergraduate in the computer science department, Katherine Breeden ('08) focused her attention on computer graphics. During the summers, she participated in SURFs at JPL's image processing laboratory and UCSD. After graduation, she took a gap year during which she traveled and served as an assistant coach for Caltech's cross-country running team. She's now a second year PhD student at Stanford University, where she is a member of a research group active in such diverse areas as scene modeling, GPU pipeline research, and domain-specific language design. She has most recently been investigating the usefulness of applied geometric algebras in computer science.
"Caltech's small size and collaborative atmosphere had an enormous impact in shaping the way I think about research. Some folks talk about "interdisciplinary research" as if it's something strange and exotic; but for me, reaching into relevant work in related fields is a total no-brainer."
Vibha Laljani
BS in CS, 2008
Software developer at Oracle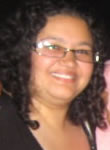 After graduating with a BS degree from Caltech, Vibha moved up north to the Bay Area. She is now a software developer at Oracle for the Business Intelligence and Data Integration team. In addition to automated testing, she is also a Quality Assurance Engineer, allowing her to do what she enjoys quite a bit: finding others' mistakes! She has recently been training in Congolese, Cuban, Michael Jackson, and Middle Eastern (bellydancing) dance forms in her free time.
"All of us come to Caltech with hopes and dreams of making discoveries. My first discovery at Caltech was myself. Plenty of opportunities are not only available, but also accessible because Caltech is a small school. In addition to exploring the different areas within CS, I was also able to indulge in interdisciplinary research. Black holes have always been fascinating to me. And I was able to learn a little more about them during my research with Caltech-LIGO. Caltech also gave me the realization that I have a knack and love for event management - and now I am thinking more seriously about a potential career switch/mix down the line."
Zoë Wood
PhD in CS, 2003
Assistant Professor at Cal Poly, San Luis Obispo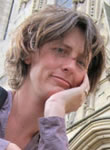 After graduating from Caltech where she was a Microsoft Research Fellow, Dr. Zoë Wood became an Assistant Professor in the computer science department of Cal Poly, San Luis Obispo. She now teaches four different courses in computer graphics and is a part of the Interactive Entertainment curriculum development at Cal Poly. Dr. Wood supervises Master's thesis research projects in computer graphics as well as senior projects. Her dedication to teaching was rewarded in 2004: she was voted the Professor of the Year by the department's students.
"At Caltech, I had the chance to work with some of the brightest researchers I have ever met. I had amazing experiences and made friends whom I value to this day!"
Evan Gawlik
BS in ACM/CDS, 2010
Graduate student at Stanford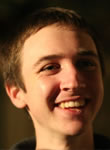 Evan graduated from Caltech in 2010 with a B.S. in Applied and Computational Mathematics and a minor in Control and Dynamical Systems. As an undergraduate, he conducted research in applied math with Drs. Mathieu Desbrun and Jerrold E. Marsden. Applications of his research ranged from space mission trajectory design to fluid and plasma simulation. He won the Doris S. Perpall SURF Speaking prize---not just once, but twice in a row! He is now at Stanford pursuing a Ph.D. in Computational and Mathematical Engineering.
"Caltech is an amazing place. Aside from being a top-notch academic institution, there are a couple of things that come to my mind that made Caltech an unusually special place for me. Number one is the availability of research opportunities, particularly for undergraduates. Being such a small school, Caltech is the kind of place where, if you find a research project you are passionate about, you can get involved in it, and people will welcome you with open arms. Number two has to be location. I love the outdoors, so having the beach in my front yard, the mountains in the back and year-round sunshine really made my stay something I will always cherish."
Ke Wang
PhD in ACM, 2008
Senior scientist at Exxon Mobil
As a graduate student in ACM, Ke developed wavelet-based basis functions for differential forms in his thesis entitled: "A Subdivision Approach to the Construction of Smooth Differential Forms." Since August of 2008, he has been working on numerical modeling of seismic wave propagation and inversion in exploration geophysics at Exxon Mobil, looking for the earth's subsurface structures that bear oil and gas.
"Caltech is such a unique place that every research project I was exposed to quickly brought me to the frontier of that field. I had the freedom to explore different ideas in various disciplines. I found this cross-disciplinary research training particularly beneficial to my career."